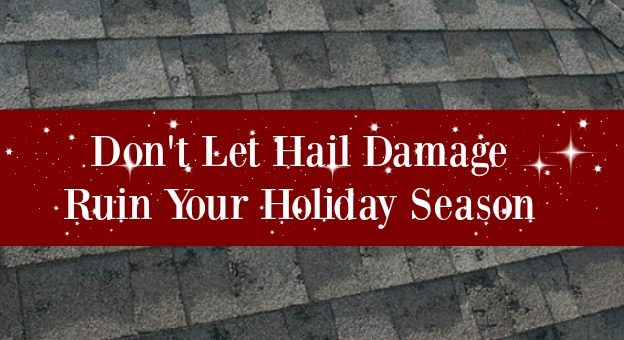 Hail damage getting you down? Has the past hail storm damaged your roof? Don't leave your roof damaged. And don't pay out of pocket for hail damage repairs. Instead use your house insurance to pay for the replacement of your roof! If your house has been damaged from hail contact us today!
Hail Damage Repairs For You
Trust your local northern Virginia contractor to come repair your roof after a hail storm! We offer roofing replacements as well as assistance with insurance claims. Let us do the hard work and provide you with a new roof! Here are the top three reasons not to wait and to claim damage as soon as possible!
Top Three Reasons You Shouldn't Ignore Storm Damage
1. Waiting to claim damage on housing insurance can cause you to accidentally miss the deadline. Inspectors can tell when storm damage is new or old based on the condition of the damage. Reporting your storm damage as soon as possible is best for claiming it on your insurance.
2. Repairing your roof on your own is difficult and can be expensive, but so is paying for a new roof out of pocket. By filing and insurance claim you are saving money on a needed home repair.
3. Leaving your roof damaged can cause the granules to come off exposing the asphalt layer. The sun can dry out these exposed spots and make them brittle, so when the cold air returns they'd be susceptible to cracking. This can lead to leaks and holes in your roof.
Contact us today to replace your roof! We offer step by step support in filing an insurance claim, and we make replacing your roof an easy task. Our expert team of roofing contractors can offer you safe and speedy roofing installation in the northern Virginia, Maryland, and D.C. area.
Posted by Main Office
On December 26, 2017
0 Comments